IQ Option is a licensed and regulated binary options broker, owned and operated by Iqoption Europe ltd.. They are located at Yiannis Nicolaides Business Center, Agiou Athanasiou Avenue 33, 4102, Agios Athanasios, Limassol, Cyprus. Their contact phone number is +44 20 8068 0760, and email address is: support@iqoption.com.
Automated Trading Software

IQ Option does not provide any autotrading robot. Investors looking for a trading robot, can learn more about the popular algorithm software here.
The most advanced binary options robot is Option Robot Pro.
IQ Option Europe is licensed and regulated by CySEC. Their licensed number is #247/14. A broker that is regulated by CySEC covers residents living in Europe. Outside of Europe, IQ is not a licensed broker. They are owned by IQOption Ltd, located at Global Gateway 8, Rue de la Perle, Providence, Mahe, Seychelles.
24option is a popular Forex broker licensed by CySEC in Europe. Minimum deposit is only $100 & they offer Mini Bitcoin trading.
Expert Option is an FMRCC licensed binary options broker,  with an easy trading platform and $10 minimum deposit, see here.
General Risk Warning: Binary options trading carries a high level of risk and can result in the loss of all your funds
IQ Option Review
IQ Option consists of two legal entities: IQ Option Europe Ltd., which is registered in Cyprus and is regulated by CySEC, and IQ Option Ltd., which is registered in the Seychelles. This second entity is not regulated. A list of countries accepted by IQ Option Europe Ltd. can be found at the bottom of this page**.
IQ Option Europe LTD is located in Yiannis Nicolaides Business Centre, Agiou Athanasiou Avenue 33, Limassol Athanasios, Agios, 41022, Cyprus and regulated by the Cyprus Securities and Exchange Commission CySEC, license number 247/14. Support is available on telephone, for UK dial +44 20 8068 0760. See iqoption.com/contacts for more support numbers worldwide. Read more about IQ Option
IQ Option New Features 2017
IQOption has developed to an advanced broker offering Cryptocurrencies such as ETH, BTC, LTC and OMG to name a few but also FX and CFD's. Each asset class is well introduced and categorized also according to risk and reward. For example, there are 188 FX pairs to trade, they are classed as high risk but also high reward – same as the 12 tradeable Cryptocurrencies. They'll also be introducing a large list of Stocks in September as advertised on their website while in October they'll be introducing thousands of ETF's (Exchange-traded Funds). The latter is categorized by IQ Option as low risk but low return. This is a quote taken from their website regarding ETF's:
"EFT trading is a brand-new product and a fantastic way to expand your portfolio. ETFs work by tracking commodities, indices and baskets of assets, and are traded in the same way as common stock on the stock exchange. Investors can sell short, buy on margin and buy as little as a single share in their chosen asset."
Read more IQ Option
The best part is that your investment is protected. For example, while trading FX, you can only lose the invested amount. Your binary options trades are protected too, at any time you can close any trade which is in or out of the money to secure partial profits or cut your losses. There are also many recurring tournaments with relatively big prize pools reaching up to 50, 000 – 10, 000!
An extra is IQOption's blog that seems to be very up to date with interesting articles and titles to dig through such as: "Cryptocurrencies Buy & Hold vs CFD Trading. What Is Better?" or "Why IOTA Recovery Is Not a Sign of Long-Term Growth". I see several blog posts just from the previous 24 hours which is amazing. Most brokers have an outdated and "given up" calendar or blog but this is really good material and very recent.
Notice: Interested in opening an account with IQ Option? Start with as low as $10!.
IQ Option Complaints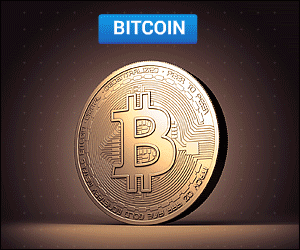 We found a list of complaining clients on pissedconsumer.com and the complaints are increasing gradually. Most users complain regarding return percentage changes during volatile markets, some complaint about platform freeze or expiry strike being different than the market price.
We also found many complaints regarding withdrawals and blocked accounts and untrue quotes. Some people compared the IQ Option charts to MetaTrader but if you look carefully, they failed to notice that the formars' charts and MetaTrader where not using the same time interval (in some cases).
On the other hand, we also found many satisfied people claiming they had no issues with their withdrawals. In regards to price delays and price issues, you may feel relieved to hear that CySec recently withdrew a fine that was issued for "not executing orders the best possible way for their clients".
This means that their platform is working in accordance with CySec rules and not cheating the clients. Finally, there are complaints regarding customer service, however, users must understand that IQ Option has limited live customer service.
More Details
In conclusion, their minimum deposit is only 10$ and there seems to be a good number of satisfied traders using this broker with no issues and knowing that CySec took back their fine regarding the executions on their platforms is another very good sign! Update 2017/09: There are both positive and negative reviews which are normal for a growing broker.
Some traders have lost money thanks to their own trading and simply appear to be posting angry comments while some complain about the demo and real account being different. That's not unusual, it's easier to control yourself and perform better on a demo account than a live account. On the plus side, IQOption being registered and/or regulated by authorities around the world it's easy to make a formal complaint if there really is an issue!
IQ Option Regulatory Announcements and Warnings
30.9.2016: CySec fined IQOption for various reasons that were not in accordance with the regulator's terms. One of which included a fine for "non-compliance with section 38 of the law" which is about order execution was recently (Jan 2017) revoked by CySec once IQOption managed to prove they were acting properly.
IQ Option Extras
Candlestick charts are considered an extra for binary options brokers even in this day and age. It makes me almost sad to say it, but it's a fact so they get bonus points for it. Their innovative platform can also be considered an extra feature as are the many tournaments for trading that they offer. Keep in mind that these Tournaments are subject to Terms and Conditions, just like any competition, anywhere around the world.
User Friendly 18/20
The website is available in 14 languages and that is above average but the platform can be a bit hard to get used to, especially for a new trader; however, I don't think this will be a big problem because it's pretty intuitive. Everything else on the website is well structured and easy to find.
US traders are not accepted. Check the terms and conditions for the full list of countries that are not accepted. Demo accounts are available free of charge and without a time limit, as well as mobile applications for iOS and Android.
Number of assets and expiry times 15/20
They offer more than 500 assets to trade. The expiry times are limited to "Turbo options" (60 sec, 120 sec) and short term (3 min, 5 min, 15 min, 30 min, hourly) with the longest being end of month. New assets: 12 Cryptocurrencies and nearly 190 FX pairs are added and thousands of Stocks and EFT's to be added soon.
Commissions, Support and Effective return 17/20
There are no commissions to use this broker, standard for the industry. There is, however, a dormant account fee after being inactive for 90 days in a row but it's only an annual fee of 50€ but it won't be higher than your account balance.
The live chat is available at the present time; the supported languages are English, Russian, Turkish, German, Spanish, Portuguese, Chinese, Swedish, Korean, French, Italian, Arabic, Hindi. The effective return for a successful trade goes up to 92%, which is one of the highest in the industry. They don't offer any refund for Out Of The Money trades.
Deposit, Payment and Bonus 18/20
The minimum deposit is $10 for a Real account. Withdrawals can be made via Visa, MasterCard, or Maestro, WebMoney, Skrill, Moneybookers and Neteller. Deposits are available through the same methods. The bonus is no longer available due to CySEC new regulations.
Withdrawals are processed within 24 hours. Update 2017/09: The broker does not charge any commissions or fees for the above-mentioned withdrawal methods except for wire transfer.
Extras 15/20
As I mentioned before, their platform is an extra on its own because it is unique. Just a basic form of technical analysis can be conducted but it's still much better than what others have to offer and there are 12 of the most popular indicators to use as well.
The Tournaments (Terms and Conditions apply) are another nice extra as they allow for lots of extra income, for the best traders of course. Lacking some features most major platforms includes. New added extras are Cryptocurrency trading, FX and CFD trading. Upcoming assets are ETF and Stocks.
**Accepted Countries by IQ Options Europe ltd: Austria, Bulgaria, Croatia, Cyprus, Czech Republic, Denmark, Estonia, Finland, France, Germany, Greece, Hungary, Iceland, Ireland, Italy, Latvia, Lichtenstein, Lithuania, Luxembourg, Malta, Norway, Poland, Portugal, Romania, Slovak Republic, Slovenia, Spain, Sweden, The Netherlands, United Kingdom.
*General Risk Warning: The financial services products offered by the company provided by this website carry a high level of risk and can result in the loss of all your funds. You should never invest money that you cannot afford to lose.